Our friends at
The Trove
have expanded, and you can find Willow Tree Antiques in a new space in the expansion.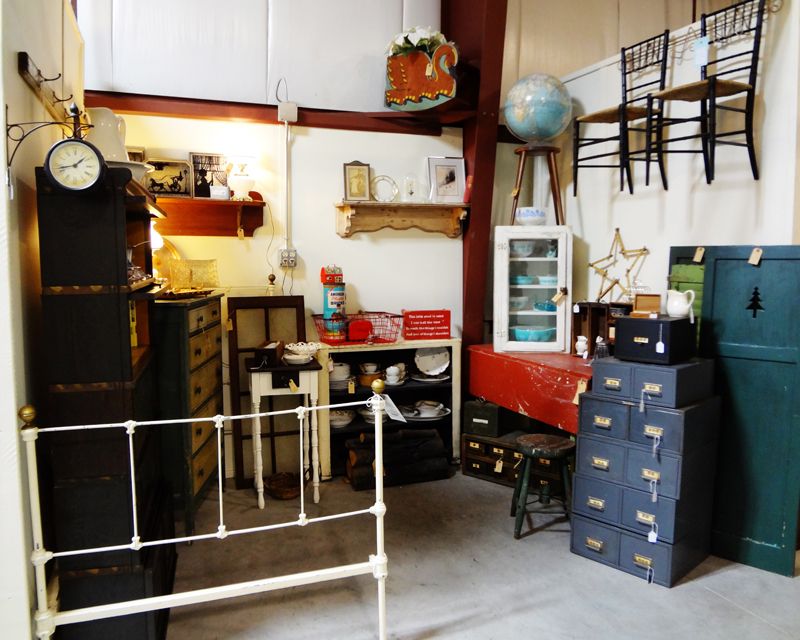 The Trove's expansion is in a separate building behind their first section, just down the driveway, next to the Electrical Wholesalers. You'll find my space along the back wall, to the right of the exit door. When you hit the booth with a ton of drawers, you've found me.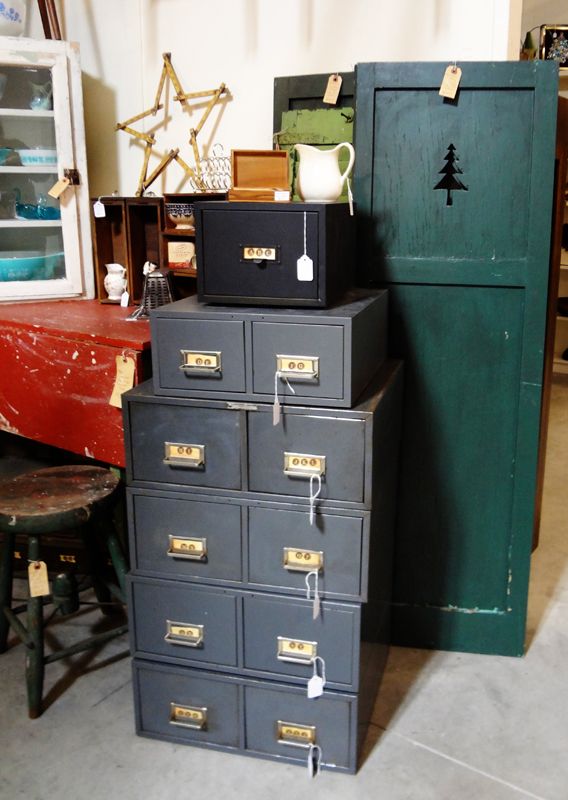 See?
Drawers.
I may have a bit of a problem. And some great vintage shutters with a conveniently seasonal pine tree cutout.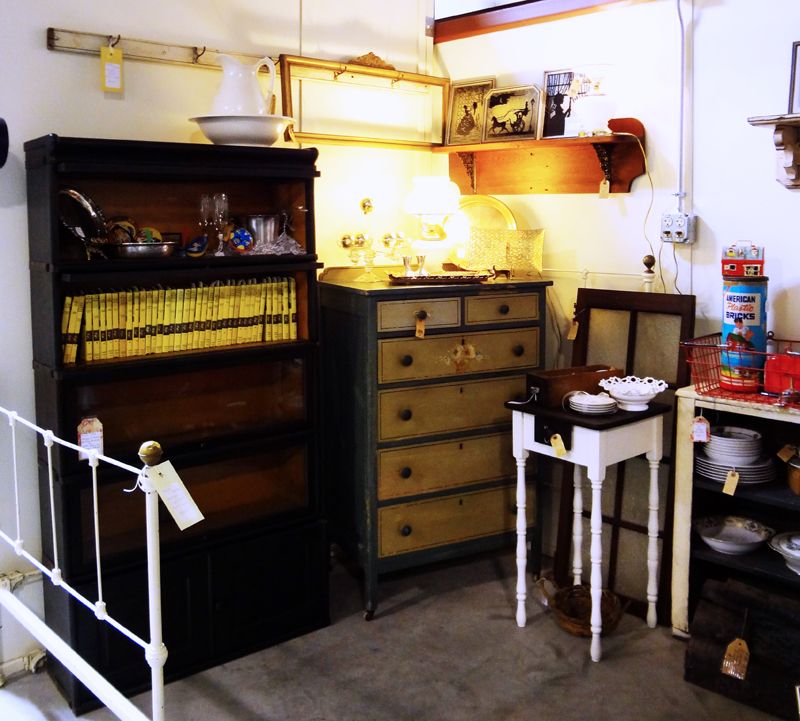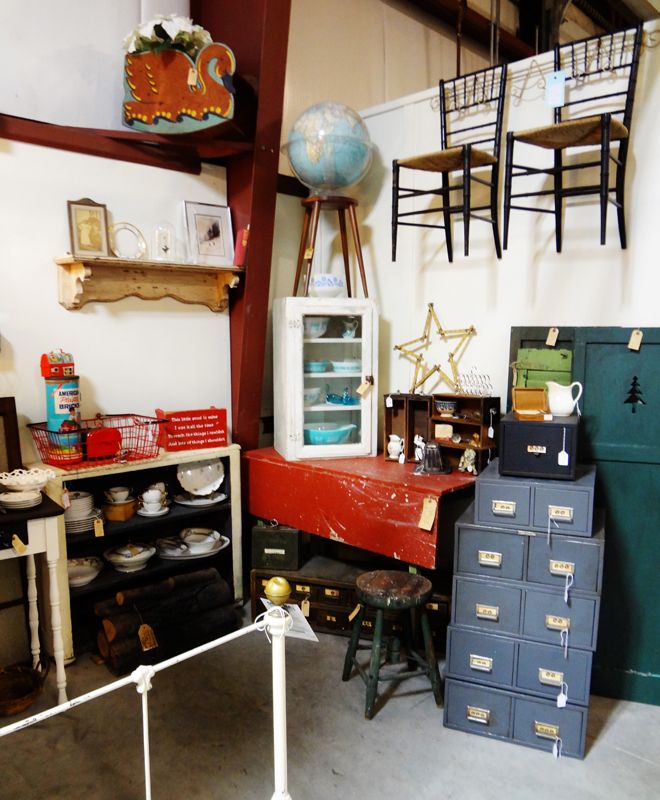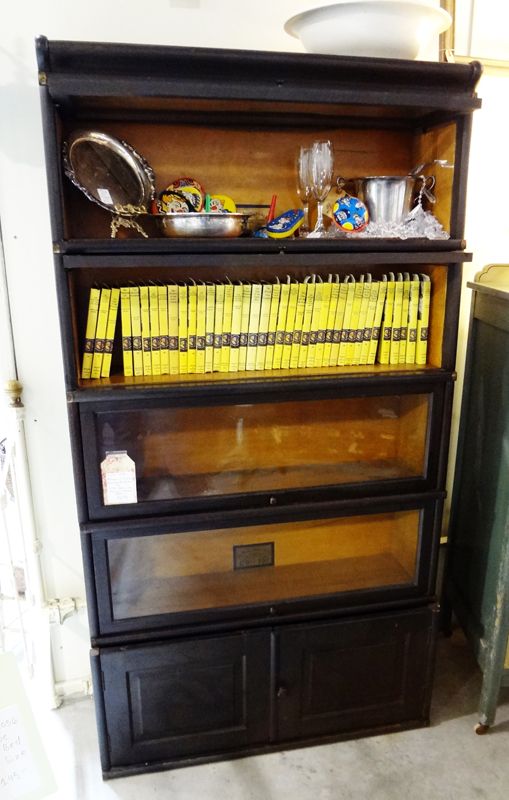 Here we've got a really, really awesome barrister bookcase. An antique Globe Wernicke with four traditional glass door sections and one double-door cabinet. Not really pictured, but the sides have beautiful copper fittings with a nice dark patina.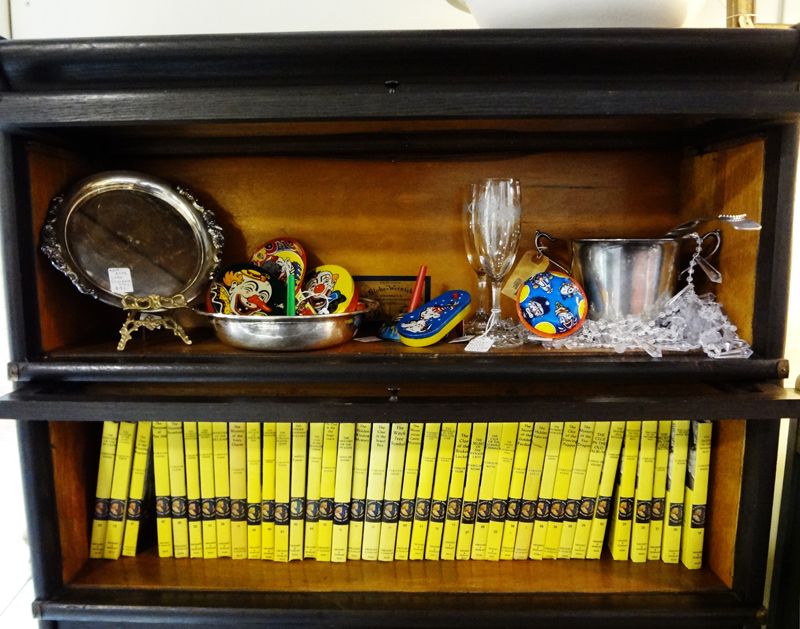 Inside we've got my sister's collection of vintage Nancy Drew books. And on top is a little New Year's collection: ice bucket, champagne flutes, and noisemakers.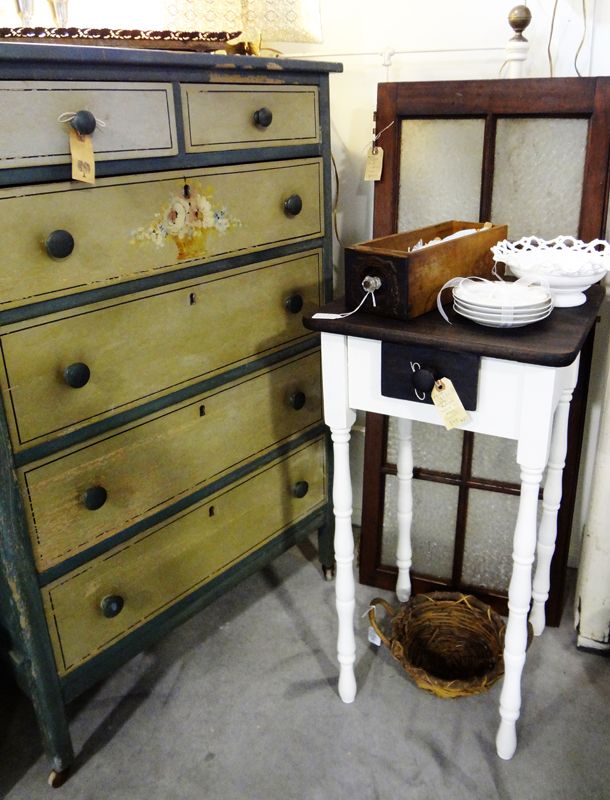 To the right, an antique table in new white paint with a dark finish top. The poor thing was in rough shape and I was happy to rescue it. I also love the paint on this old dresser. A chippy green with tan drawers and a flower detail.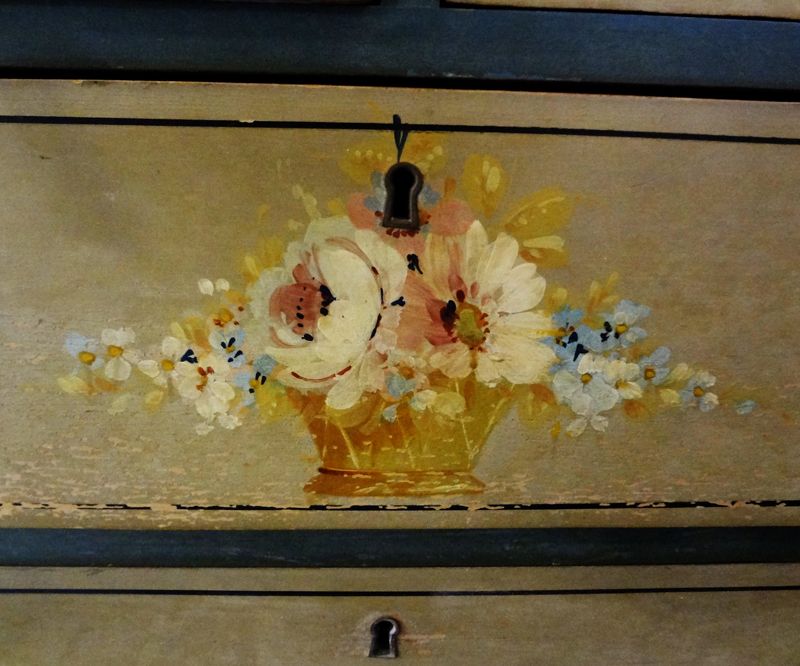 Here's a close up of the flowers.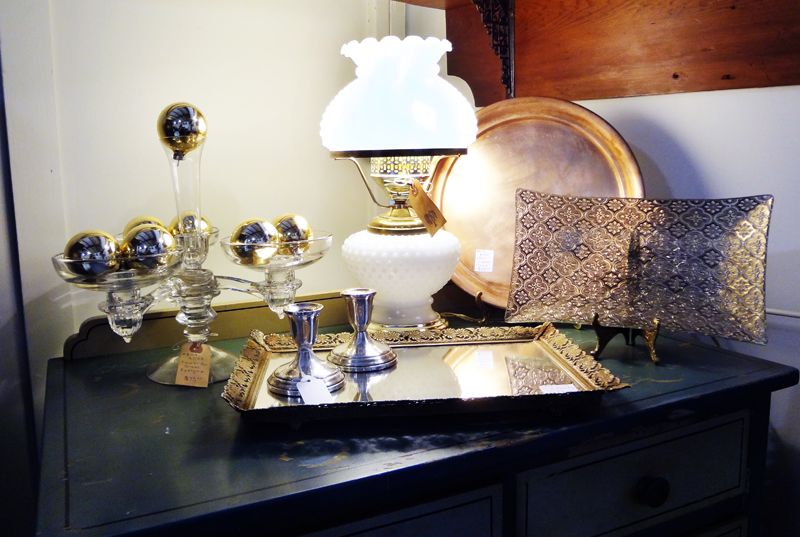 On the dresser, we've got shiny stuff! A Cambridge Glass Co. epergne, mirrored vanity tray, a round antique copper tray, a little goldtone midcentury-style tray, and a pair of silver candleholders.
Clearly taking pictures of lit lamps isn't my forte.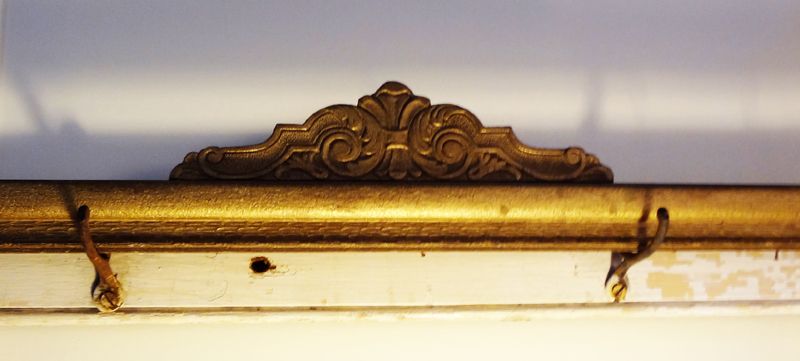 Hanging over the dresser, there's a great old picture frame in gold paint with this neat detail on the top.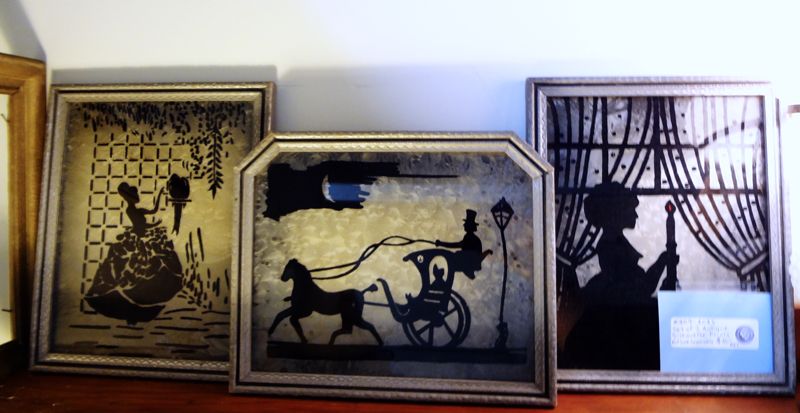 This set of antique silhouettes are one of my favorite things in the booth. If they don't sell quickly, I won't be sad because they may make their way back home with me.
Continuing my other thing of "things with chippy paint," here's a bookcase in white and dark gray. From the bottom up, we've got vintage light up faux fireplace logs, various Limoges and Noritake china, a red wire market basket, and an adorable child's stool. "This little stool is mine / I use it all the time / To reach the things I couldn't / And lots of things I shouldn't!"
Moving up, we've got a sweet vintage toy rocker shaped like a swan, and a 1972 National Geographic globe and stand.
Back down to...you guessed it, another chippy paint thing, this time a shelf.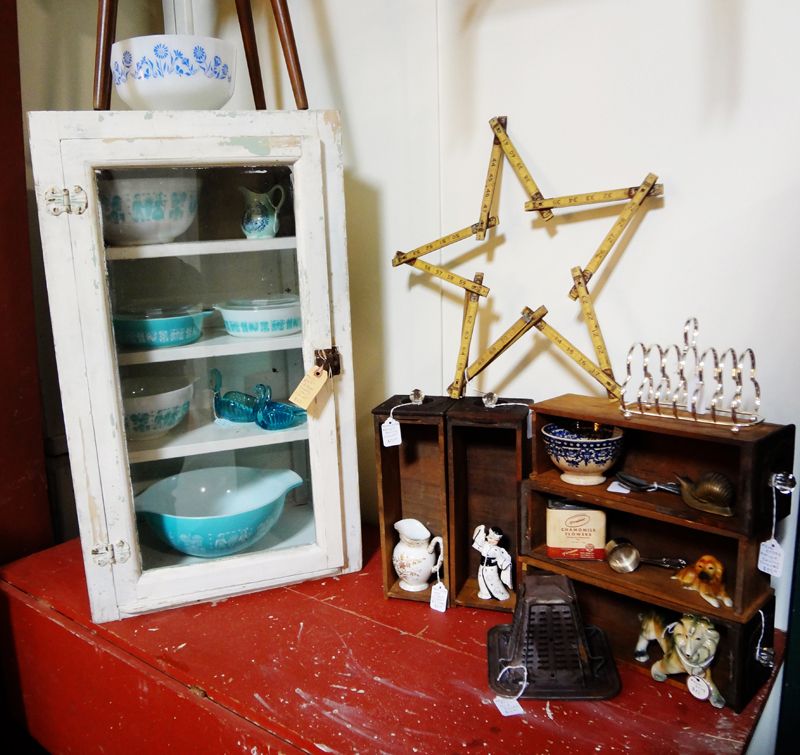 And over to the table. This table is great, antique and made for small, old kitchens. Bright red paint on top and vibrant apple green on the legs, making it a great piece for Christmas.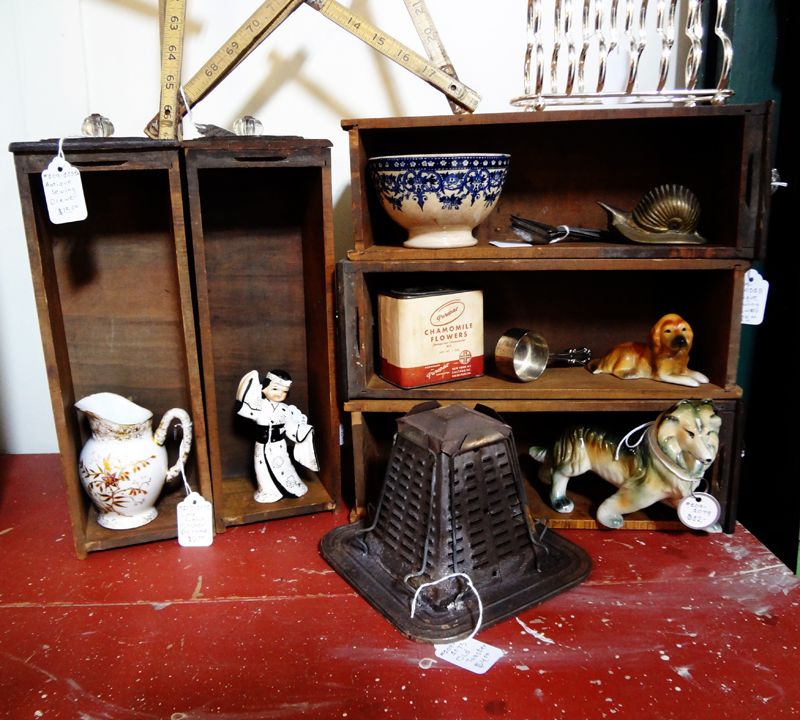 I'm using these Victorian sewing drawers as shadow boxes for all sorts of little neat things: dog figurines, a silverplate coffee scoop, antique tin ice cream sample spoons, a brass snail, and a transferware bowl, among other things.
And again with the chipped paint! Turquoise in the kitchen cupboard with Pyrex butterprint bowls and dishes.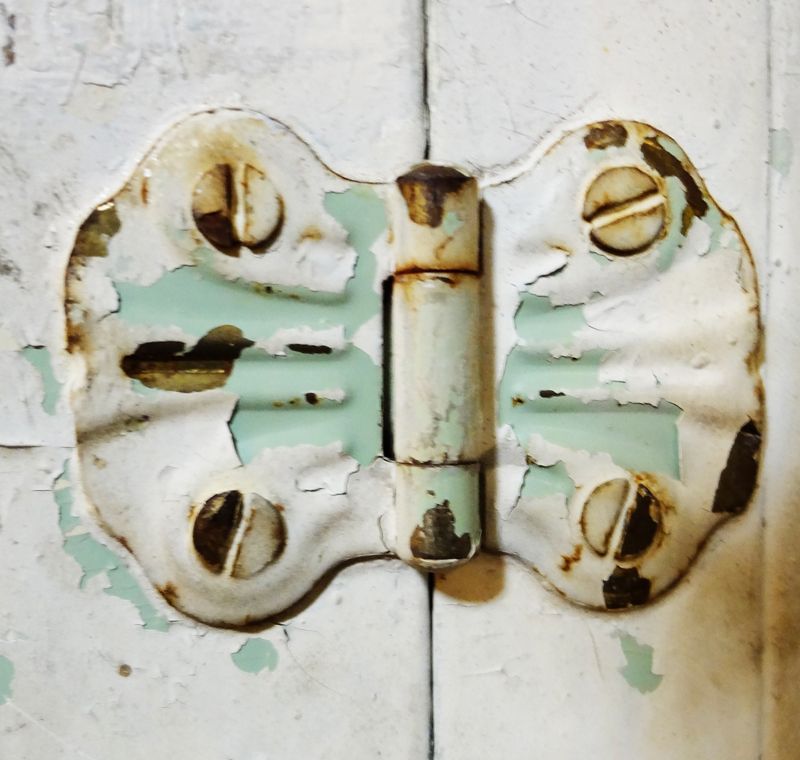 Detail of the cupboard to show off the neat aqua paint beneath the white.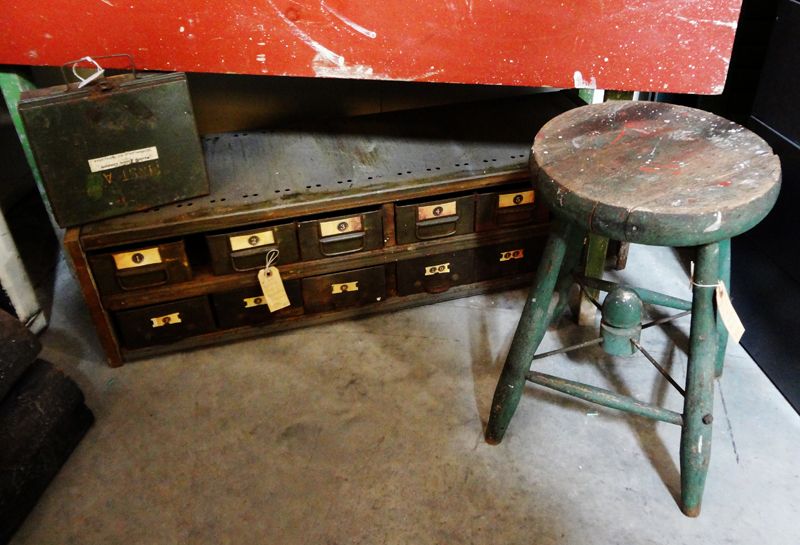 And here's one of my other favorite things, this set of amazing old industrial drawers. Given their style, I'm guessing military from around WWII.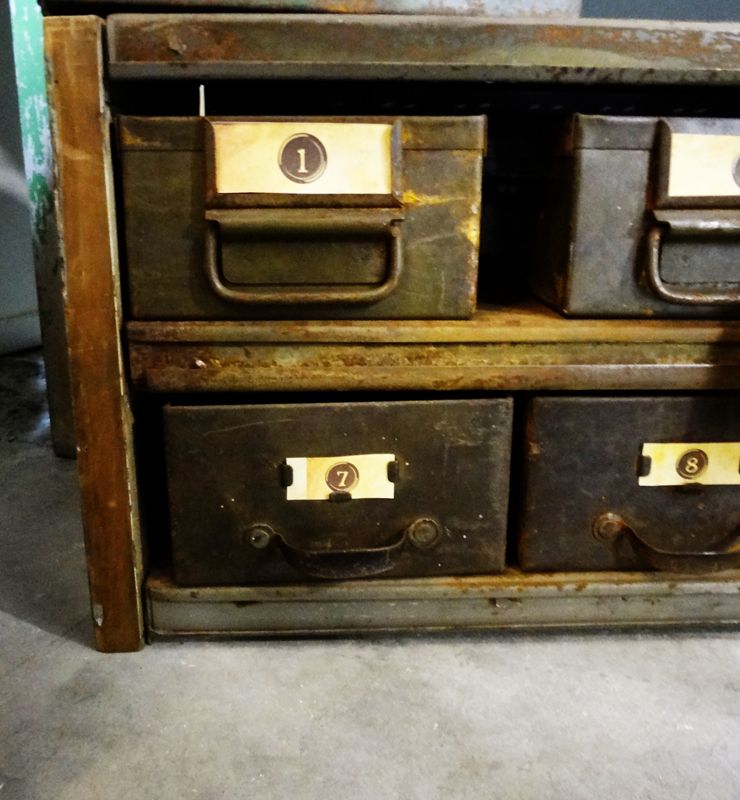 I made the little number labels to slip in.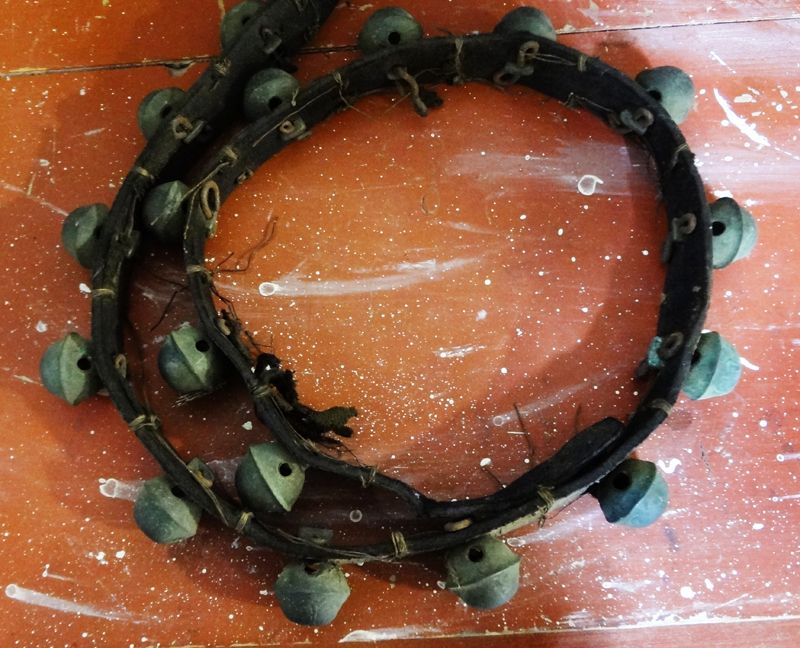 And last but not least, let's take a look at these great antique sleigh bells on a leather strap.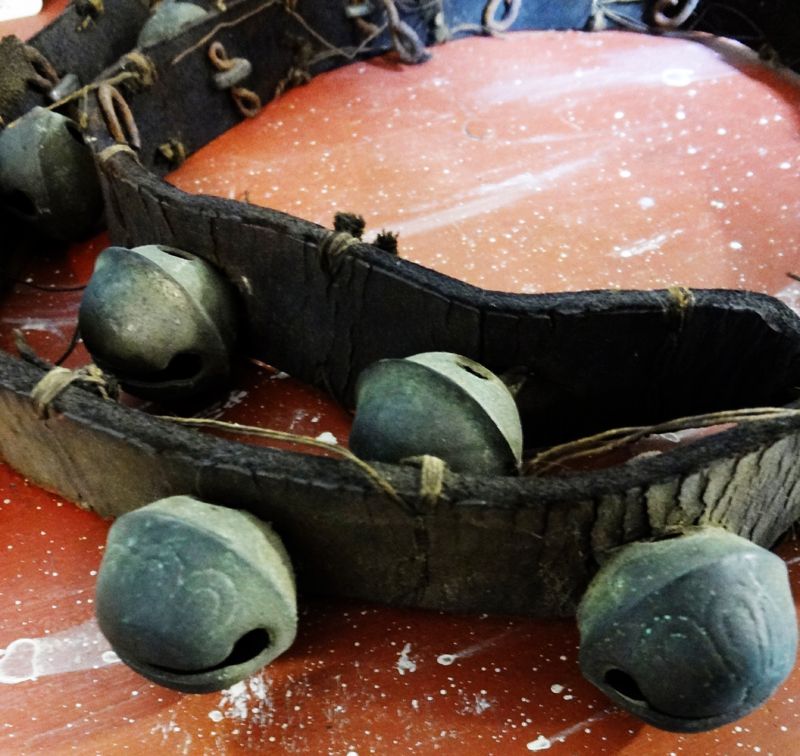 17 old bells.
And that's all for today! Stop by The Trove and check out the space, or keep an eye on the
Etsy shop
as always.